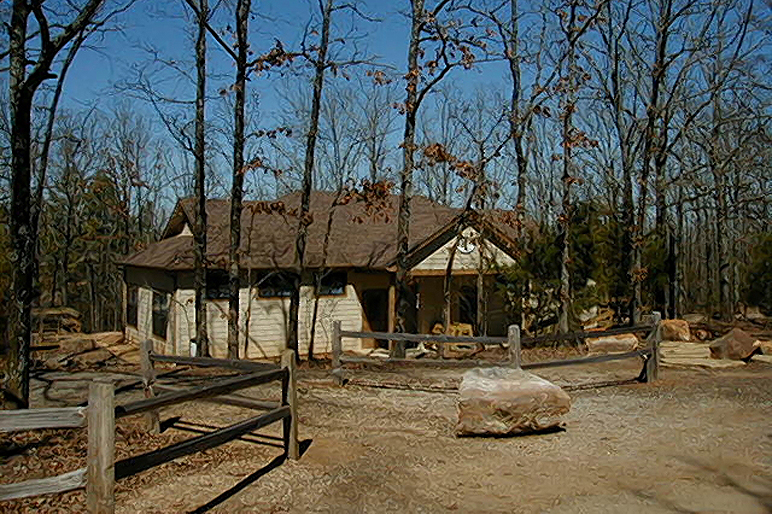 Cabin at
Sky Ranch
Van, Texas
Sky Ranch is a Christian kids' camp in east Texas. In the off season, Sky Ranch offers outdoor educational programs for area schools and hosts weekend retreats, meetings and conferences. DLA has worked with the camp on several projects including:
A new master plan


Five cabins


A 5,000 sq. ft. meeting facility


A 5,048 sq. ft., 10-room flex-dorm


Two 6,348 Sq. ft., 10-unit lodges


A 17,523 sq. ft. activity building with three full-size basketball courts, game room, crafts room, toilets and locker rooms for adjacent swimming pool


The New Trinity Center, a 32,770 sq. ft. multipurpose facility designed by DLA, is under construction. More information can be found in Current Projects.